Conditioning
Morriston Health center: 1,000 people wait year for specialist op
Media playback is unsupported on your device Media caption"It's appalling they can mess with people's lives"More than 1,000 people have been waiting more than a year for specialist surgery at one hospital.Numbers climbed after beds on one ward in Morriston Hospital were given to "very high levels" of emergency cases.Trisha Adams, 55, who has waited…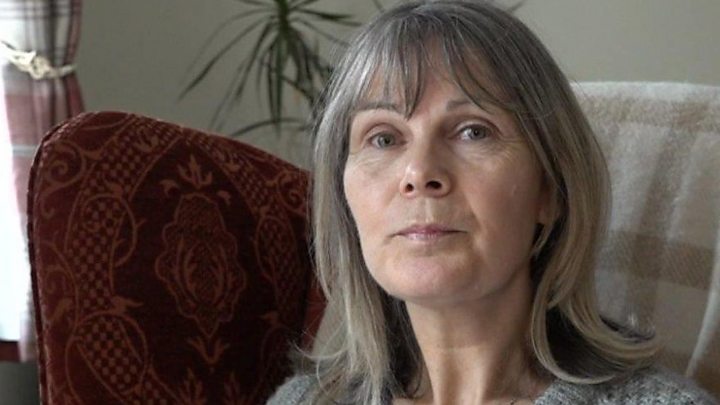 More than 1,000 individuals have actually been waiting more than a year for specialist surgical treatment at one healthcare facility.
Numbers climbed after beds on one ward in Morriston Medical facility were offered to "extremely high levels" of emergency cases.
Trisha Adams, 55, who has actually waited almost 18 months for a hip operation, said she was "at my wits' end".
Swansea Bay health board stated: "We value this can be traumatic for our clients and we apologise to those facing delays".
At the end of September, 1,768 orthopaedic and back clients were waiting longer than the 36 week-target, with 741 waiting more than 52 weeks, and a list of 1,000 year-long waits throughout all specialities.
Health officials aim to cut the stockpile by transferring hundreds of cases to other health boards and professional personal hospitals.
Injury and orthopaedic waiting times
Patients in Wales waiting more than 36 weeks
Under recommendation for treatment times (RTT), there are 7,057 clients waiting longer than the target. At its worst 2 years earlier, more than 10,000 clients were waiting more than 9 months.
Swansea Bay has seen numbers gradually increase after major orthopaedic operations were stopped at Morriston's ward W – although less complicated surgical treatment is still being done there.
Ms Adams, who lives near Llangadog, Carmarthenshire, has a congenital condition and had a hip replacement which has actually started to fail and now requires fresh surgery.
When a build-up of fluid surrounding her existing implant started triggering her pain, she saw a specialist in Carmarthen in February 2017 who informed her she needed the operation within 6 months to prevent additional tissue damage.
She asked for a 2nd opinion and saw another expert at Morriston – a centre of excellence for the kind of surgery she needs – it is now 76 weeks since she first saw her consultant.
" I can't think I'm still in this procedure and not getting anywhere," she said.
" I'm a pretty healthy individual and try to care for myself however due to the fact that the deterioration of my hip it means I do not sleep well at night, I postponed going to bed because it's so painful. I'm lucky to get four or five hours sleep at night."
Ms Adams utilized to take pleasure in strolling and biking with her husband Paul, but is now not able to help him remodel structures at their smallholding.
" If I attempt to walk too far, it flares up – the pain becomes even worse," she stated.
" It's like a red hot poker in my leg, it injures taking a seat or standing. I'm on prescription pain reliever. But it's there 24/ 7, it doesn't matter how numerous drugs you take."
She contacted her MP, who wrote to the health board and got her a consultation with management who informed her they were "riding the ideal storm and they had concerns with consultants leaving, shortage of theatre and anaesthetists at the time".
Ms Adams stated she was told they would try and get her operation done by July, but she is still waiting.
Her surgical treatment is too complicated to be moved out of Morriston and had a pre-operation assessment in February, however no letter came validating a surgery date.
" How could they do this? No-one had bothered to write to me, tell me what was going on, no-one had called me. I was simply left there in limbo.
" My surgeon stated 'I entered into this occupation to be a cosmetic surgeon, to make people's lives better however I can't see you because they won't let me'."
Real Life. Real News. Real Voices
Help us tell more of the stories that matter
Become a founding member
The health board said it had performed 1,200 optional orthopaedic operations at its three healthcare facilities, including 338 at Morriston, in 2019.
However it said due to "very high" numbers of emergency situation cases and other pressures, Morriston was not able to provide a devoted orthopaedic facility on ward W.
" This has actually considerably compromised our ability to use elective orthopaedic services there," stated chief running officer Chris White.
" We are doing all we can to re-provide this facility in Morriston as soon as possible and we apologise to patients experiencing hold-ups."
The health board said in between April and August, 240 treatments were moved to other health boards or professional private providers and it planned to do a minimum of 606 surgeries this year.
" For more complicated treatments, or for those patients with other medical conditions that restricts where they can have surgical treatment, we are looking at further choices to offer surgery in an ideal setting," Mr White added.
Subscribe to the newsletter news
We hate SPAM and promise to keep your email address safe